Benue Youths for Anakwenze

Anakwenze Nigeria's choice 2023

PDP Presidential aspirants unite to select

Consensus Candidate

The only Hope to restore Nigeria

.

We will stamp out Corruption

.

We will Empower The Youths

We will spend 30% of Nigeria GDP on Youths

Divine Call to Duty -Vote Anakwenze for President

.

Anakwenze will put Middle belt on the Map

.
Latest news
An Address on Hope for Nigeria Presented by Dr. Nwachukwu Anakwenze, to Nigerians. Nigerian Inter- Ethnic Nationalities dialogue on May, 27, 2022
PRESS RELEASE
28th May, 2022

IF YOU CHANGE THE RULE IN THE MIDDLE OF THE GAME, NO DECENT COMPETITOR WOULD…
Read More
PDP Presidential Hopeful, Anakwenze Records Major Breakthrough With Delegates From South west.

Few days to the convention to pick the presidential…
Read More
DR ANAKWENZE CONSULTS WITH DELEGATES, GAINS MOMENTUM, MAXIMUM SUPPORT TO EMERGE PDP FLAGBEARER

PDP Presidential Aspirant Dr Nwachukwu Anakwenze and his…
Read More
TO WHOM IT MAY CONCERN.

According to Jamais Cascio "The crisis we face about "truth" and reliable facts is predicated on…
Read More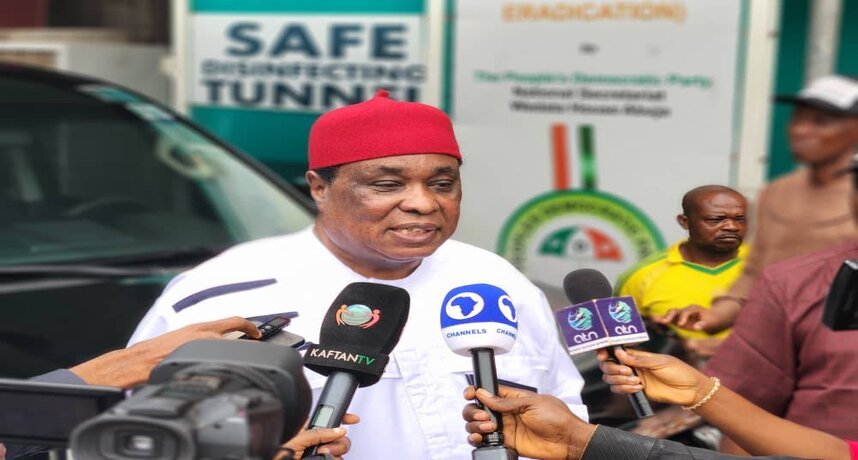 PDP Presidential Aspirant, Dr Nwachukwu Anakwenze while addressing the National Working Committee of the party stated that during his administration, the country shall have…
Read More
The Leader of the Yoruba Socio-Political Party Afenifere, Chief Ayo Adebanjo has stated that he will not support any candidate from the SouthWest or…
Read More
During a courtesy visit by the PDP Presidential Aspirant, Dr Nwachukwu Anakwenze MD to Chief Olabode Ibiyinka George, a former Governor of Ondo State,…
Read More

Dr. Nwachukwu Anakwenze:
"Our nation needs our religious foes in this period of insecurity, banditry and other socio-economic challenges that have…
Read More

Today April 11th 2023,the Peoples Democratic Party Presidential Aspirant Dr.Nwachukwu A Anakwenze returns to PDP National Secretariate in a ground style, as…
Read More
Ahead of the People's Democratic Party's presidential primaries and in line with the mounting calls for the PDP to zone its presidential ticket to…
Read More
The PDP South East Aspirants Sam OHUABNWA, Pius AYIM, Peter OBI and Nwachukwu ANAKWENZE meet, unite ad resolved to work together to ensure that…
Read More
It Would Be Unjustifiable, Insensitive For North To Retain Power In 2023 – Anakwenze


LAGOS – Dr. Nwachukwu Anakwenze,…
Read More
If elected, Dr. Ananakwenze will leads a government that works hard every day to move Nigeria forward. His team of civic minded professionals is focused…
Read More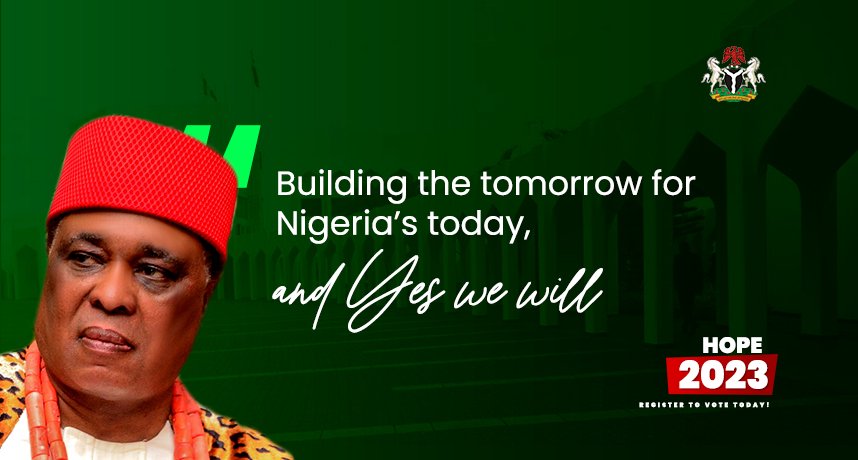 It is clear , given the uneasiness the Anakwenze campaign reads from Nigerians across all works of lives, that there are serious challenges to…
Read More
Dr. Nwachukwu Anakwenze's vision of Nigeria is a country where everyone has a real and fair chance to succeed. His experience as a Medical…
Read More
Dr. Nwachukwu Anakwenze visits Enugu ,consults Ndigbo cum youth Constituency at Hotel Codial 22 March, 2022.


The President of…
Read More
Our job is simple.
Our Principal is a marketable product.
He is clean.
He has Vision.
He has Education.
…
Read More
At the core of insecurity in the country is unemployment among Nigeria's youth.Dr. Ananakwenze has pledged to devote some sizable amount of budget in…
Read More
Dr. Nwachukwu Anakwenze entered politics to make change that would better serve all Nigerians. Through his many community development involvement, he built a community-based,…
Read More
The Cornerstone to my manifesto if elected is Hope for the Nigerian Youths. The youths of Nigeria (male and female) control 57% or more…
Read More